For all your Building and Property Maintenance Needs
WE DO...
Refurbishments
Alterations
Construction
Maintenance
Repairs & small works
Decorating
Plumbing & heating
Electrical
Joinery
About Us
---
Our Experience
Able Construction is a local, family-owned construction company operating in Cambridge and the surrounding areas. We offer a complete building and maintenance service, with a combined mangement experience of more than 80 years.
The company has carried out numerous successful projects for Estate Management at the University of Cambridge and various colleges, as well as for residential properties and commercial sites.
We are proud to have worked in and on many of Cambridge's award-winning, prestigious and listed buildings. Along the way, Able Construction has established a solid reputation for executing fast-track projects for the University and its colleges.
Our extensive knowledge gained working in the city of Cambridge means that we understand, and are ideally suited for, building and construction projects in what can be a complex environment with unique constraints.
Our Team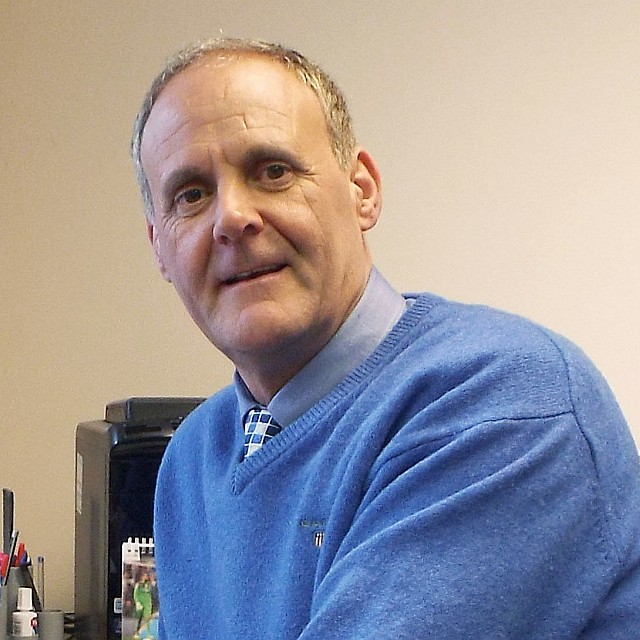 Garry Heslop, Managing Director
As Managing Director, Garry Heslop has overall management responsibility for all aspects of projects and construction.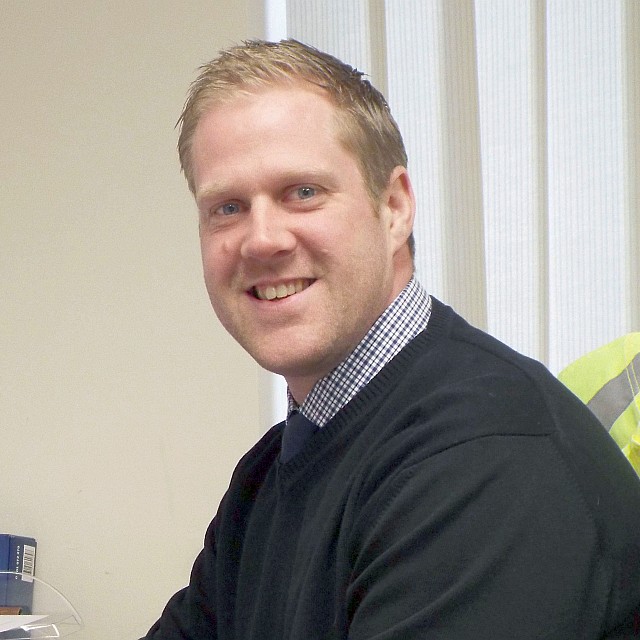 Darren Heslop, Director/Contract Manager
Darren Heslop is Director and Contract Manager with direct responsibility for management, supervision and quality control of individual sites.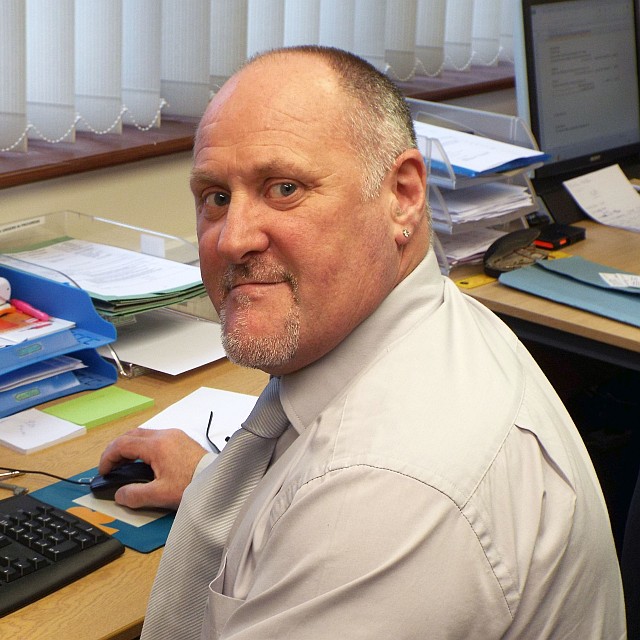 Robert Heslop, Director/General Manager
Robert Heslop is Director, General Manager and Health & Safety Manager and provides overall site management.

---
Garry, Robert and Darren supervise all operatives including the directly employed members of staff and specialist subcontractors. Able Construction's directly employed staff include bricklayers, carpenters, plumbers, electricians, multi-skilled maintenance staff and painters and decorators.
Health & Safety
Able Construction has a dedicated in-house health and safety manager and a written health and safety policy. We are also supported by an external health and safety consultant as required.
Our health and safety policy applies to every aspect of our work. We ensure that all works are planned appropriately, and that suitable risk assessments and method statements are in place.
Comprehensive staff training is also a core piece of our commitment to health and safety. To ensure full compliance with Construction Design Management regulations all management staff have completed dedicated training for the safe management of construction work.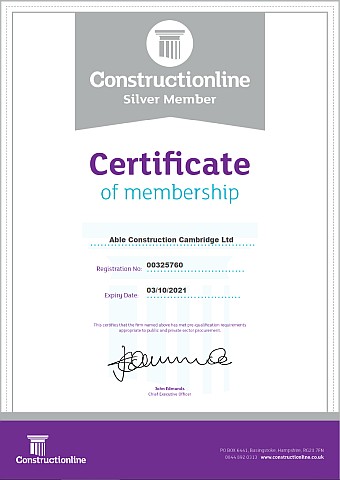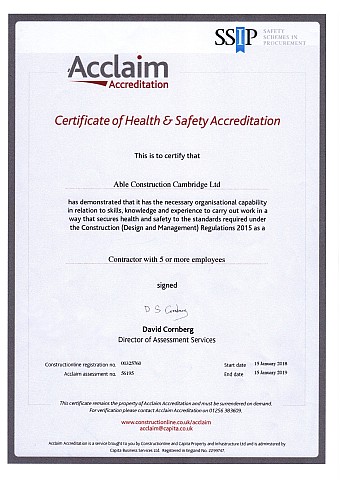 Testimonials
We are proud of the positive feedback we get from our clients. On this page there are a selection of testimonials we've received. If, as a prospective client, you would like to see previous projects we have completed, just ask and we will be delighted to make the necessary arrangements.

The University of Cambridge Accommodation Service has used Able Construction over many years. The team of staff are always helpful, courteous and polite and provide an excellent service, in terms of a prompt and swift response to the need for urgent and general maintenance repairs. Able also responds to our evenings and weekend call-out requests, and we have received highly favourable feedback from tenants. We would recommend Able Construction as a family run business for general maintenance and larger refurbishment projects.
Apr 2020
Nicky Blanning, University of Cambridge Accommodation Service

Able Construction have carried out work at Lucy Cavendish College for many years on a number of projects. Throughout Able's employment with the College we have found them to be an excellent contractor. Their quality of work, professionalism and respect on site is exemplary. All the projects they have worked on came out on budget and were delivered on time. We have never had a project over run. We would highly recommend Able Construction and I as Domestic Bursar would be very happy to answer any questions anyone may have.
Feb 2020
Christine Houghton, Lucy Cavendish College

I am writing on behalf of the Chancellor, Masters and Scholars of the University of Cambridge to express our thanks for the orks you recently carried out at the Vice-Chancellor's Lodge. Not only was the quality of workmanship outstanding but the response of your team, delivering to a very tight timescale and working out of hours, was very much appreciated by all of us in Estate Management. I would also like to compliment you on the performance and delivery of the Term Contract you currently provide for the non-operational properties, which we are proposing to extend for a further term, based on your excellent delivery and cost-effectiveness.
University of Cambridge Estate Management

I felt it appropriate to write you a letter of sincere thanks, after Able Construction has assisted the nursery so promptly dealing with all aspects of emergency maintenance and building construction work. The company has been very professional displaying an outstanding service and ability to work safely and appropriately at a children's day nursery of which is of the utmost importance to us ... I would recommend Able Construction to any company their work is of a very high standard which we have never been able to fault.
Samantha Frost, Edwinstowe Day Nursery